Serena Williams Doubles Down On Moms With The Mom Project
TL;DR: Serena sees the magic of moms and has joined The Mom Project as a Strategic Advisor in an effort to #ChampionMoms.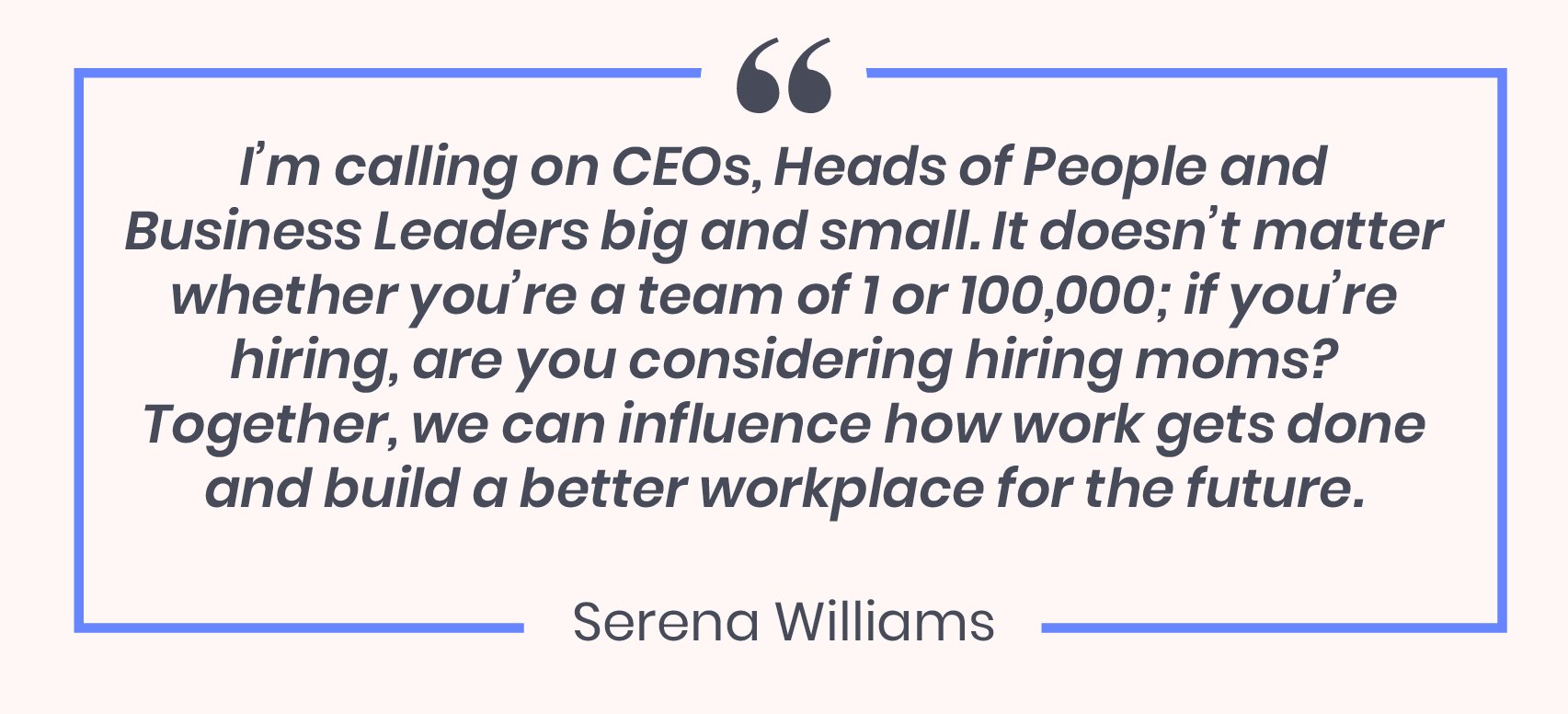 ::: MIC DROP ::: 🎤🔥
Serena: She embodies our mission at The Mom Project to build a better workplace for the future; for moms, for families, for everyone. She's an inspiring role model, world-class athlete, style icon and businesswoman, all while serving as an incredible example for women everywhere that when we recognize our own strength as mothers, we're truly unstoppable.
Significance: The economic upside of women gaining full gender equality in the workplace is immense - estimated at $800B (BILLION!) in US GDP alone by a recent McKinsey study. Many world-class companies (Facebook, Nike, Invesco, Etsy, JLL, Gap, Delta, Uber, Twitter, Apple & Georgia Pacific just to name a few) have answered The Mom Project's call to hire and retain more moms.
Strive: But there is still so much to do. So much ground to cover. Seats to pull up to the table. Hearts and minds to win. Businesses to drive forward. The (mom)entum is really here, and by joining forces with Serena Williams we're further mobilizing change to champion support at both the business level and public policy front to ensure working moms in America can thrive. #allmomswork
Read the full story from Business Insider here.
---