Meet the Cohort: Ameren Bright Return Program
The Mom Project has partnered with Ameren, an award-winning utility company, to support career reentry through the Bright Return Program. Our partnership is dedicated to helping women redefine their career at an award-winning company with a commitment to building a diverse, equitable, and inclusive environment.
The Bright Return Program launched in September in St. Louis, the headquarters of Ameren, and will run for six months. Through the partnership, Ameren was able to onboard five highly-skilled professionals from our talent community to bring value to roles in Operations, Finance, and Engineering. This great return-to-work opportunity consists of comprehensive onboarding, technical and professional development, dedicated mentors, networking, and consideration for ongoing full-time employment post-program.
Ameren's commitment to workplace culture is "All In". They focus on building a diverse and inclusive culture through employee resource groups, comprehensive benefits and perks, volunteerism, and philanthropic support. Together, Ameren and The Mom Project are building a more equitable and progressive workplace.
Meet the Bright Return cohort!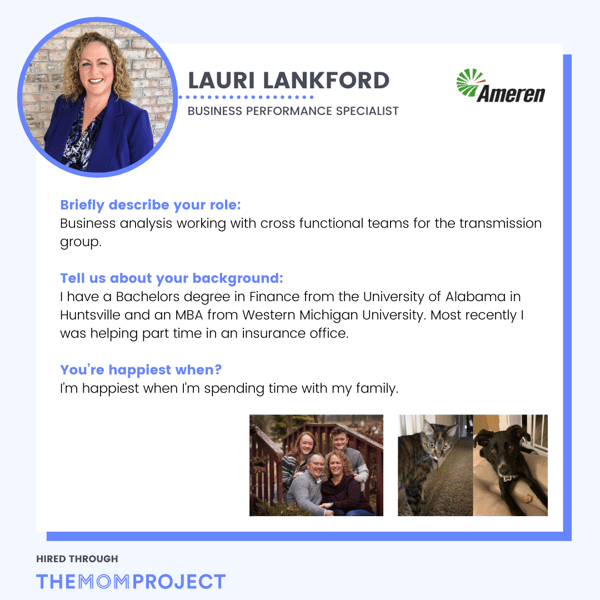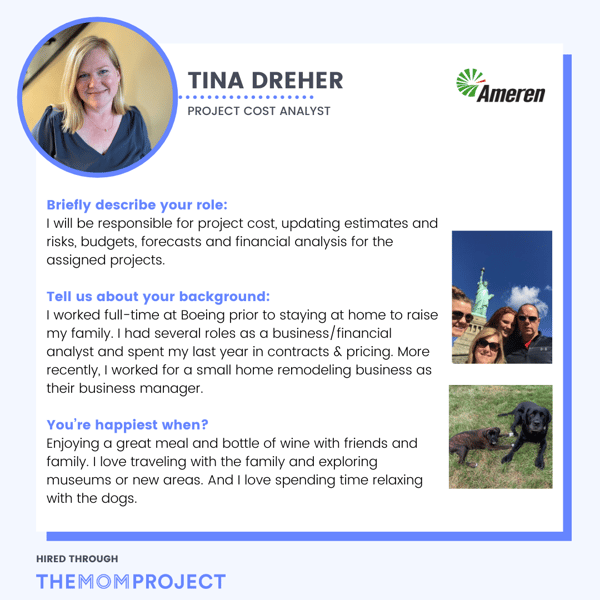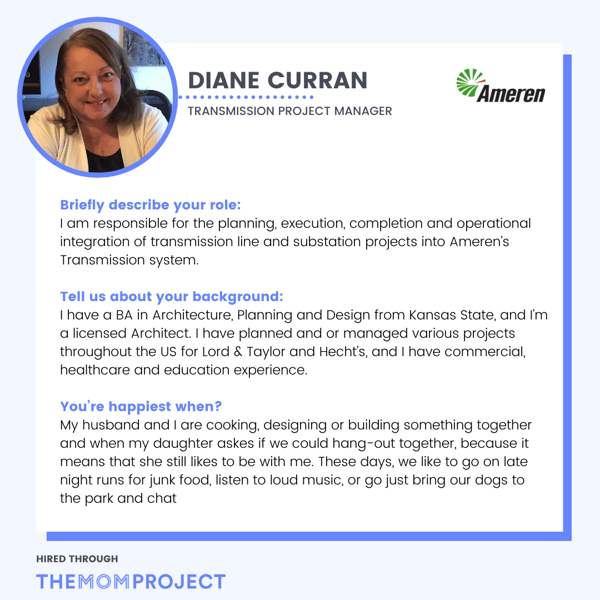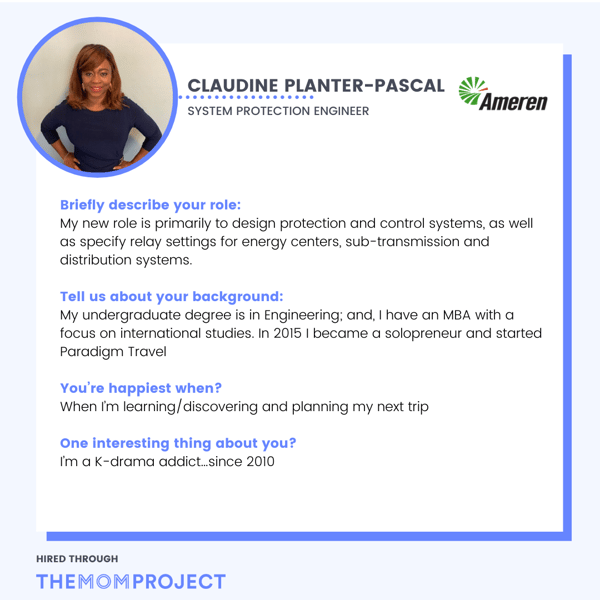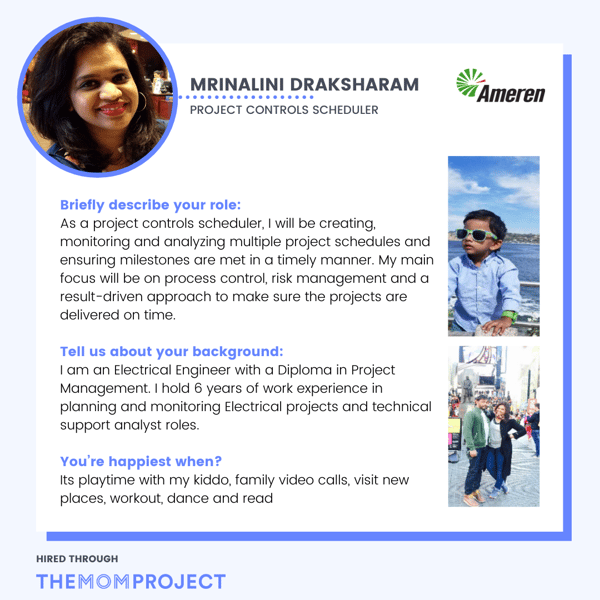 Interested in partnering with The Mom Project to advance diversity in the workplace? Sign up today to hire with us!