Moms deserve better economic opportunities, better career advice, and better support to be their best selves and do all the fantastic things moms do daily at home, work, and communities. It's why we've put together the best of The Mom Project Community 2021, spotlighting the voices, stories, and triumphs of moms throughout the year.
To all moms, everywhere, we celebrate you!
Career Advice
As moms, we're juggling many responsibilities while navigating professional careers, which can be exhausting. It's one of the reasons why we developed a career resource hub, The Study, to access practical advice on finding a job, how to adjust to returning to work after maternity leave, or how to succeed in your career—all in one place.
Here are several articles that most resonated with our community this year, for the better, of course.
Career Search
Working Motherhood
Professional Growth
👉Explore more career articles and resources
---
On-Demand Virtual Workshops
We had a fantastic lineup of virtual events from Master Classes, Mentor Power Hours, and beyond about leveling up your resume to finding and succeeding in a job. Take a look back at some of your favorite virtual experiences.
Finding Your Fit
Explore several tried-and-true methods for figuring out your career path with return-to-work experts, Susan and Kelley of Prepare to Launch U. You'll walkway with a targeted info-gathering strategy, template, and script to help you execute on it.
Interview Like a Pro
Discover expert tips and strategies for all aspects of the interview process so you can set yourself up for success. Join job search coach, Eddiana Rosen, for an action-packed session on how to interview like a pro.
So Tell Me About Yourself
Learn how to identify your core stories and craft them in a concise and compelling way to tell your professional narrative. Join storyteller, coach, and consultant, Katie Quesada, for an inspiring session to help you nail your next interview.
---
More Viewer-Worthy Workshops to Watch Again
Networking and the Power of LinkedIn
Tap into the power of networking and how to develop mutually beneficial relationships that involve both give and take. Join Mita Mallick, 2020 LinkedIn Top Voice and Head of Inclusion Equity and Impact at Carta and Brooke Gasaway, Employee Experience Design Associate Manager at Accenture discuss and share best practices to elevate your connections on LinkedIn. Watch the replay.

Elevate Your Brand: Rock Your LinkedIn Profile
In this session, Jillian Laks, LinkedIn Sr. Marketing Community Manager, answers the top questions from The Mom Project Community about how to best build your personal brand on LinkedIn. Learn how to leverage your LinkedIn profile to attract new job opportunities and to share your professional story. Watch the replay.

Building a Personal Brand That Attracts Opportunities
Developing, promoting, and owning your personal brand is beneficial to any professional, no matter their industry. Learn from experts Mariela De La Mora, EQ-certified Leadership Coach and June Caloroso, Career Strategist & Business Recruiter at Thumbtack, show you the importance of having a personal brand to attract job opportunities and more! Watch the replay.

---
RISE
MomProject.org, a nonprofit powered by The Mom Project, a kick-off initiative, RISE is an upskilling certification program designed to center moms and women of color, and reach those who are traditionally underrepresented in the workforce. The need for diverse talent has never been greater and more necessary. RISE aims to directly elevate 10,000 moms and women of color in three years by providing access to upskill tech certifications while harnessing the power of community, support, and job placement—in six months or less, and at no cost to participants!
RISE In The News
RISE is making a splash across national media for the impact the program is making on the lives of moms and women of color everywhere. Check out the most significant highlights of the year.
RISE Making an Impact
We're so proud of our Talent Community for securing 2,000 upskilling scholarships directly through The Mom Project.org this year. Here's how RISE is continually making an impact on the community and beyond.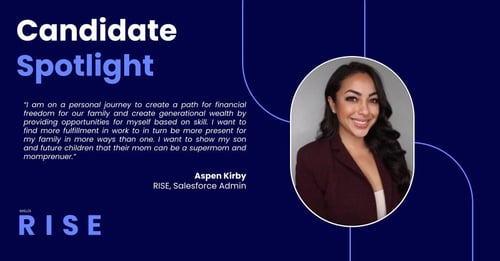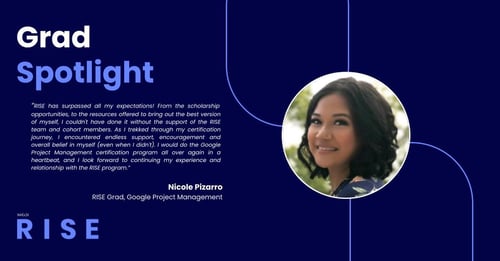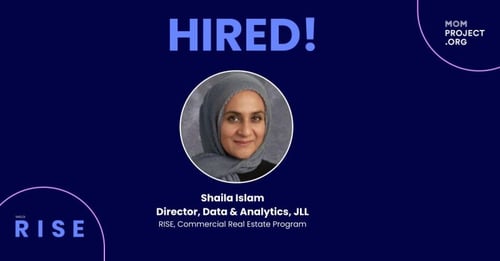 For more information about how to donate or get involved in the program, visit the momproject.org/rise.
---
RALLY
RALLY is a community-driven program designed to give moms a space to connect for one-on-one advice no matter where they are in their lives or careers. More than 1,000 matches were made this year between moms who are looking to return to professional careers to executive leaders across small to large companies and various industries.
Here's what our Talent Community has to say about their RALLY experience:
I was connected with an awesome mentor, who offered to make introductions and connections for me upon our initial conversation. She was passionate about and provided great resources upon our initial phone call. [My mentor] is doing what I hope I can be doing soon and is successful. I am so excited that I joined RALLY—this program is necessary. Sometimes you just need the right person to make an introduction. I am hoping and believing that great things will come out of this connection."

-Diana H., Boostee
The RALLY experience has been so fulfilling on many different levels. My Boostee (mentee), Carolina, and I spent some quality time over the past few months to position her to secure a dream job in renewable energy. Carolina will be graduating with her Masters of Science, so we invested time enhancing her Linkedin profile and resume, identifying key organizations to target, and discussing relocation options. Plus, I secured Carolina interviews with two renewable energy companies through my network. I also have her engaged with my internal network of recruiters that support our energy clients.

I cannot express enough the joy it gave me to network with a mom committed to being her best self and role model to her children. Carolina and I have agreed to stay connected and hope to meet in person when things settle.

Thank you again for the incredible work The Mom Project is doing! I am honored to support a worthy and much-needed mission! As the sign in my office reads:

When women support each other, incredible things happen. Empowered women, empower women!

-Pamela R., Booster
We loved seeing the RALLY love across LinkedIn. Take a look at several Boosters (mentors) that have made a difference in the lives of other women and moms a part of The Mom Project Talent Community. Click on the images below to connect on LinkedIn.
---
We Celebrate All Wins of Our Talent Community
Discover and join our community of moms and talented professionals who are making strides in their careers, at home, in communities, and beyond. We celebrate our Talent Community wins every day.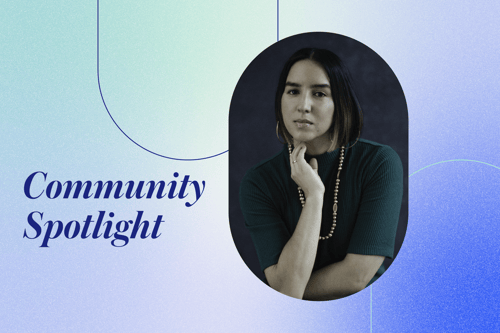 Chief Operating Officer of My Block My Hood, My City, Cynthia Alfaro, shares what it means to reclaim her power as a mother while balancing work life. Read more about Cynthia's story.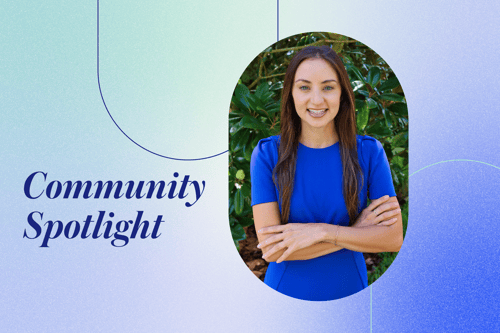 Discover how Cassie Manning, wife, mom, and Associate Program Manager of RISE, navigated a career transition while balancing it all during these uncertain times. Read more about Cassie's story.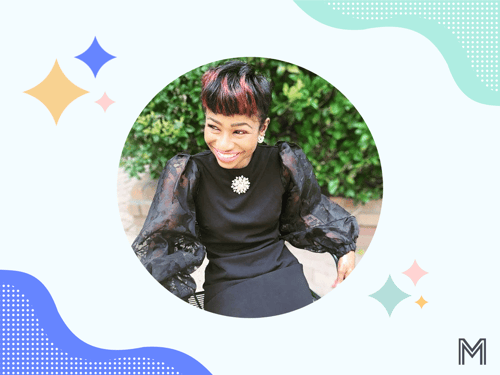 Learn how Chassidy Goggins landed a remote position through The Mom Project to maintain the flexible schedule she values through a mindset shift and refreshed application materials. Read more about Chassidy's story.
Check out our Community Spotlights for more amazing stories from our Talent Community.
---
We are excited to witness your personal and professional accomplishments in 2022 and look forward to delivering, along with your support, on our mission of unlocking $1 Billion in economic opportunity for moms.
Get involved as mom:

🔎 Searching for career opportunities? Apply for jobs with vetted companies that support work and life integration. Sign up or log in.

Get involved as a company:

💻 Looking to hire? Post open roles and find skilled, diverse talent. Get started or log in.
Recommended Articles